> >26 of the most expensive things in the world
26 of the most expensive things in the world
Luxury items such as expensive cars, telephones and shoes are designed to bring pleasure and comfort to their owners. However, if you are indecently rich, then you have your own quirks that can go beyond the limits of reasonable. Here are some expensive things, the price of which may shock even sophisticated people.
1.
The most expensive chess set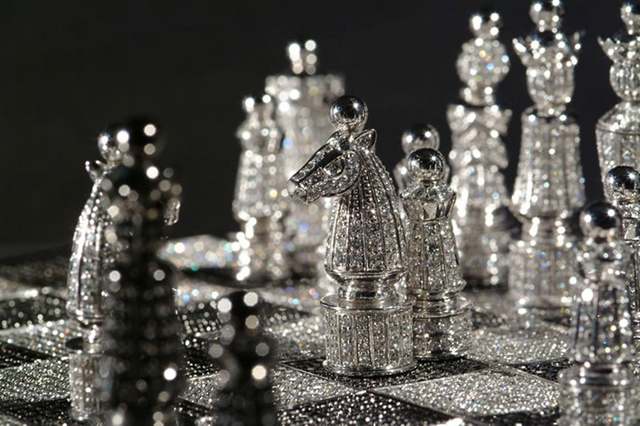 Charles Hollander Chess $ 600,000
A total of 7 exclusive sets for the game of chess with 320 carats of black and white diamonds were created. Although according to some sources, the Jewel Royale is considered the most expensive set of chess, worth $ 9.8 million, it remains only a concept.
2.
Most expensive burger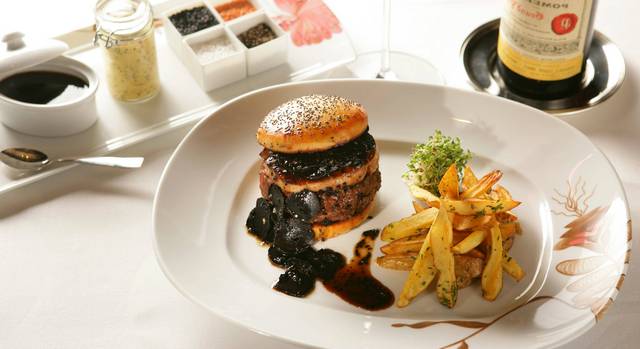 Fleur Burger 5000 $ 5 000
The burger was introduced at Fleur Restaurant in Las Vegas in 2011. The burger includes goose liver foie gras, marbled beef vagyu and black truffles. Although the burger itself costs only $ 75 it is served with an expensive bottle of wine.
3.
The most expensive car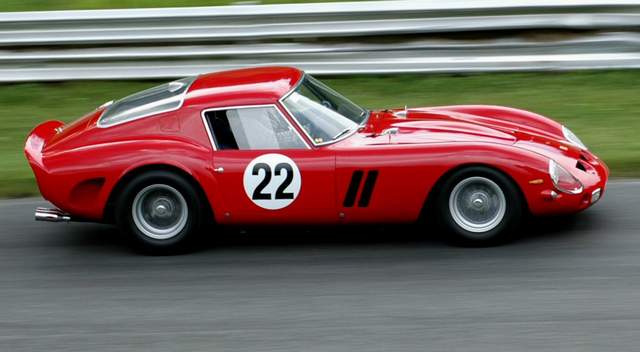 1962 Ferrari 250 GTO $ 35 million
The 1962 Ferrari 250 GTO became the most expensive car when it was sold to a private collector in the UK.
4.
The most expensive camera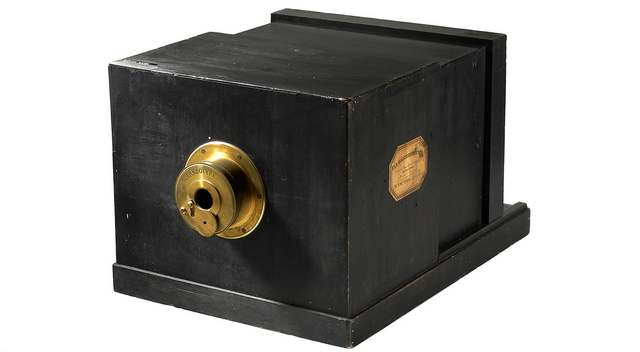 Susse Freres daguerreotype camera $ 775,000
This daguerotype camera was sold at auction in 2007 and is considered the oldest commercially manufactured camera in the world.
5.
The most expensive city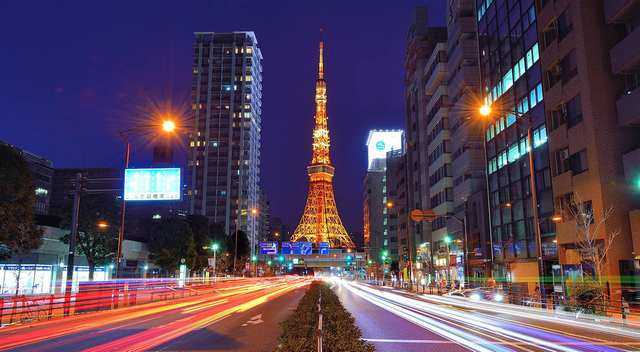 Tokyo $ 1,200 per square meter
Tokyo is the most expensive city according to real estate prices. If you take into account the prices of products and various services, then the most expensive city in the world in 2016 is Singapore, followed by Zurich and Hong Kong.
6.
The most expensive hotel room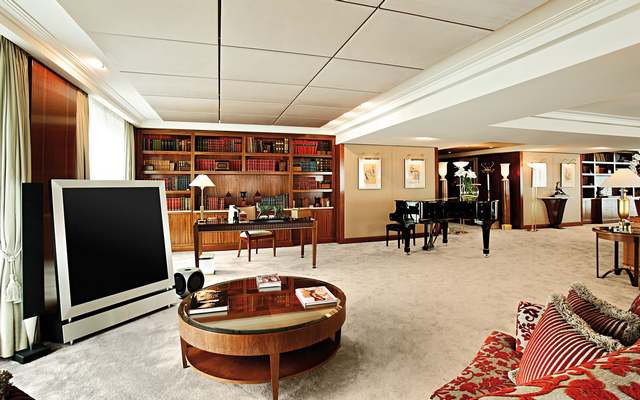 Royal Penthouse Suite at the President Wilson Hotel in Geneva $ 65,000 per night
This hotel room occupies the entire 8th floor. The penthouse has 4 bedrooms, plenty of living rooms, a library, a dining room for 26 people, 7 bathrooms, a private fitness center, billiards, a jacuzzi, a Steinway grand piano, and the room is served by a personal chef and butler.
7.
Most expensive perfume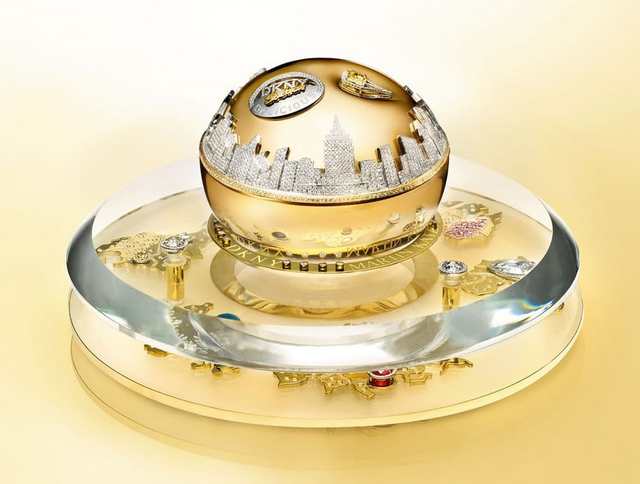 DKNY Golden Delicious $ 1 million
This is a price for a bottle made of 14K yellow and white gold, decorated with 2,909 gems, including 2,700 round white diamonds weighing 15.17 carats and 183 yellow sapphires weighing 2.28 carats.
8.
The most expensive TV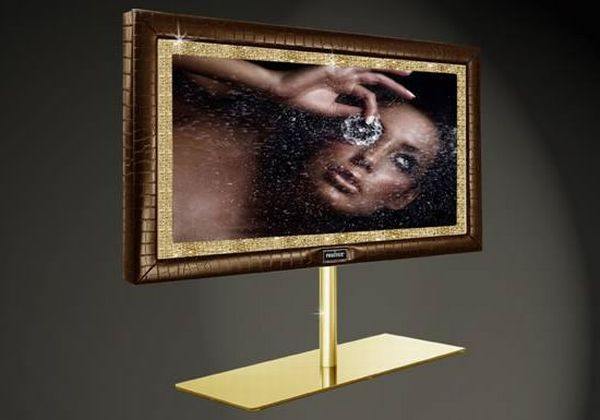 PrestigeHD Supreme Rose Edition - $ 2.3 million
The TV is covered with handmade crocodile leather and a large number of diamonds, as well as 18-carat pink gold.
9.
The most expensive piano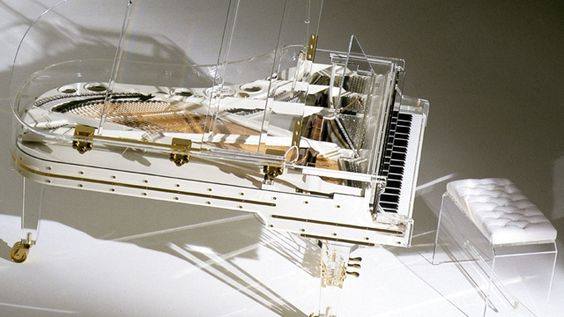 Heintzman Crystal $ 3.22 million
The Heintzman Crystal piano was sold to a private buyer for $ 3.22 million. The piano was developed in Beijing and presented during the opening ceremony of the 2008 Beijing Olympic Games.
10.
The most expensive cigar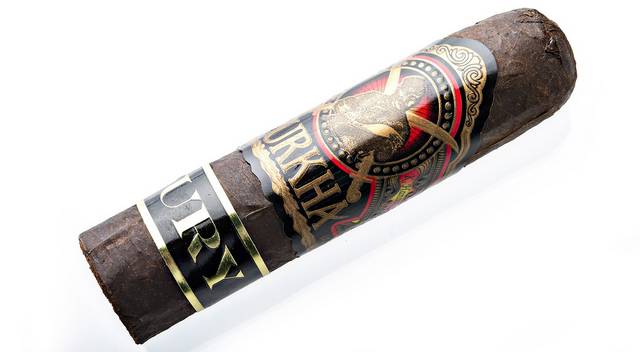 Gurkha Black Dragon $ 1,150 apiece
These Honduran cigars were introduced in 2006, and a total of only 5 sets were produced. They are packaged in camel bone boxes.
11.
The most expensive bike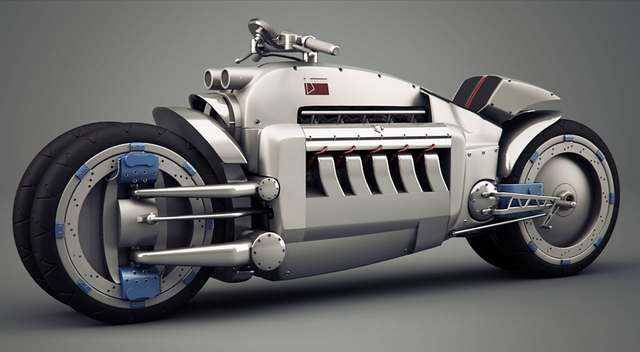 Dodge Tomahawk V10 Superbike $ 700,000
This four-wheeled monster accelerates to 100 km per hour in 2.5 seconds, and its maximum speed is more than 480 km per hour.
12.
The most expensive watch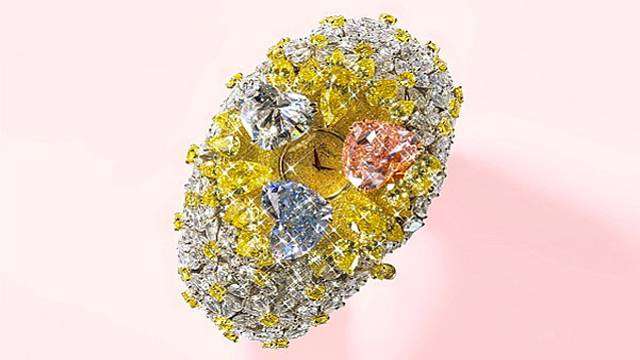 Haute Joaillerie from Chopard $ 25 million
The watch is decorated with a 15-carat pink diamond, a 12-carat blue diamond and an 11-carat white heart-shaped diamond and a yellow diamond on the watch dial.
13.
The most expensive champagne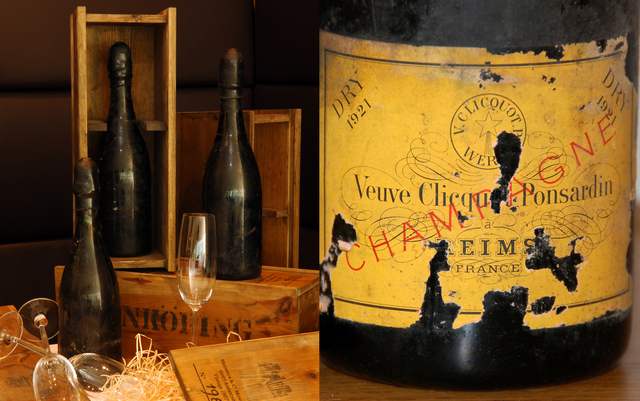 Heidsieck Monopole 1907 $ 25,000
In the late 1990s, a sunken ship was discovered with 2000 bottles of this French champagne, which was put up for sale for an astronomical sum.
14.
The most expensive audio system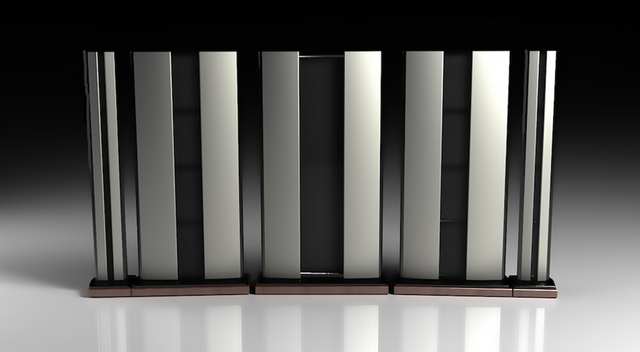 Transmission Audio Ultimate System $ 2 million
This audio system with a length of 12 meters weighs more than 5 tons and is made of aircraft-grade aluminum.
15.
The most expensive painting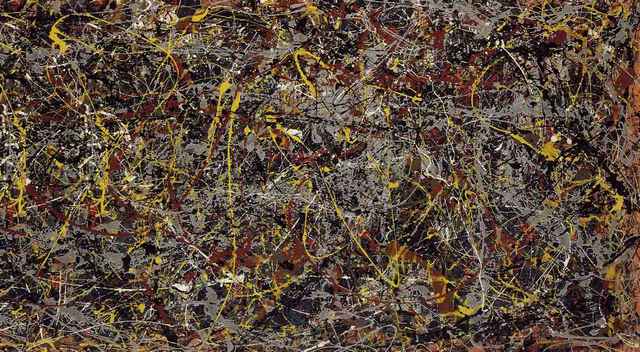 "Number 5, 1948" $ 140 Million
The painting, painted by Jackson Pollock, was created by spraying paint on a canvas and sold at Sotheby's auction.
16.
The most expensive house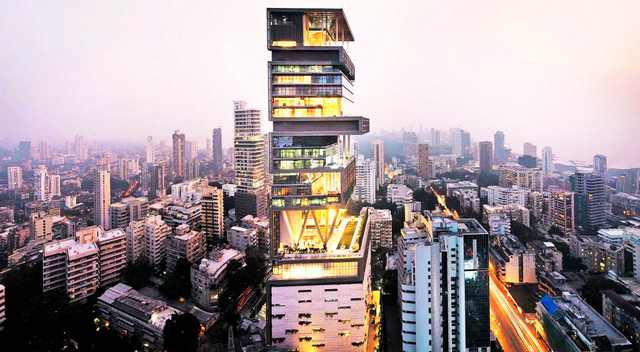 Antilia in Mumbai $ 2 billion
The house, named after the mythical Atlantic island of Antilia, in Mumbai, India, is served by permanent staff of 600 people.
17.
The most expensive photo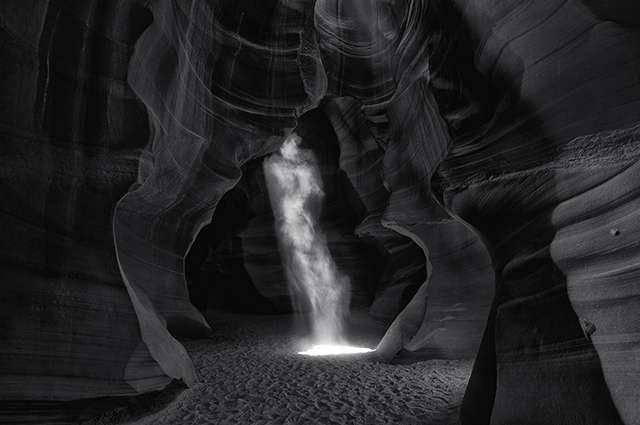 Phantom $ 6.5 million
Photo "Phantom", made by Peter Lick, became the most expensive in the world, surpassing the photo "Rhine II" by Andreas Gursky, which was sold in 2011 for $ 4.3 million.
18.
The most expensive sculpture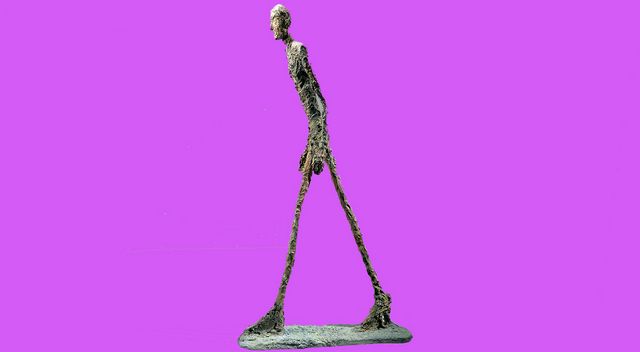 Walking Man I $ 104.3 million
The statue "Walking Man I", created by Alberto Giacometti, has become the most expensive piece of art sold at auction.
19.
The most expensive ring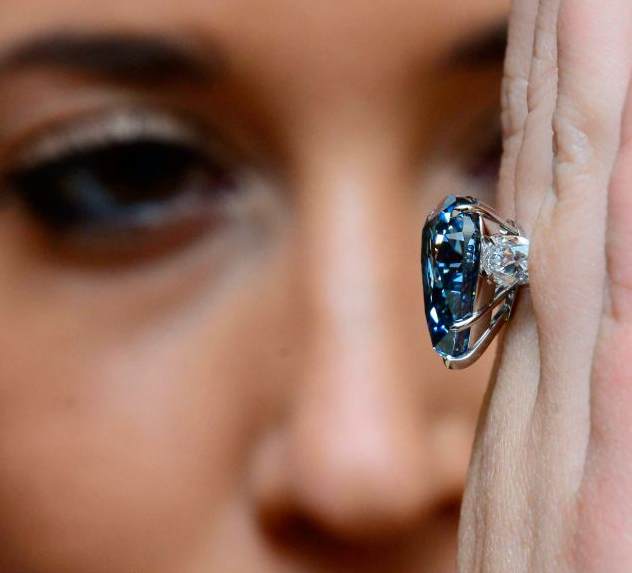 Chopard Blue Diamond $ 16.26 million
The white gold ring is encrusted with a rare blue diamond weighing 9 carats and white triangular-shaped diamonds.
20.
The most expensive yacht


History Supreme $ 4.8 billion
The yacht, made of 100,000 kg of gold and decorated with the bones of a tyrannosaur, miniature meteorites, belongs to an anonymous businessman from Malaysia.
21.
The most expensive feather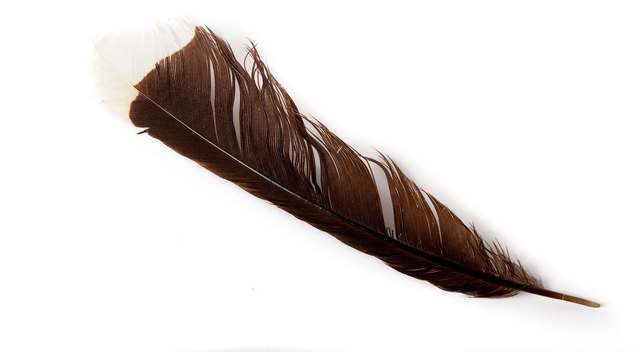 Extinct Guia Bird $ 8,000
The feather of the extinct Guia bird is a rarity and was sold for NZ $ 8,000 at auction in Auckland.
22.
The most expensive jeans


Secret Circus Jeans $ 1.3 million
These jeans are so expensive because their pockets are covered with diamonds.
23.
The most expensive phone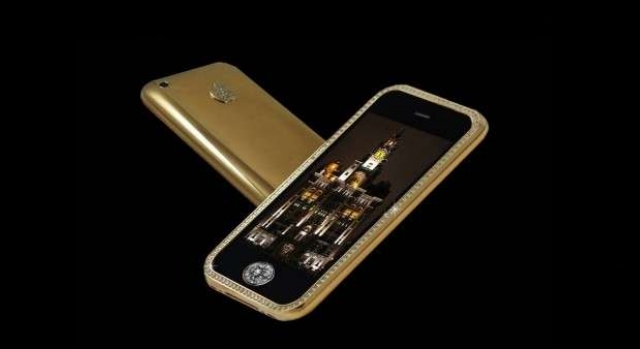 iPhone 3GS Supreme Rose $ 3 Million
The iPhone 3GS Supreme Rose, designed by Stuart Hags, is made of pink gold and decorated with diamonds and platinum.
24.
The most expensive domain name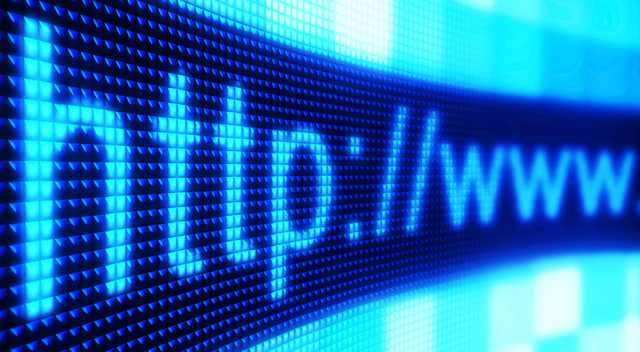 Insurance.com $ 35.6 million
This domain name was sold in 2010.
25.
The most expensive drawing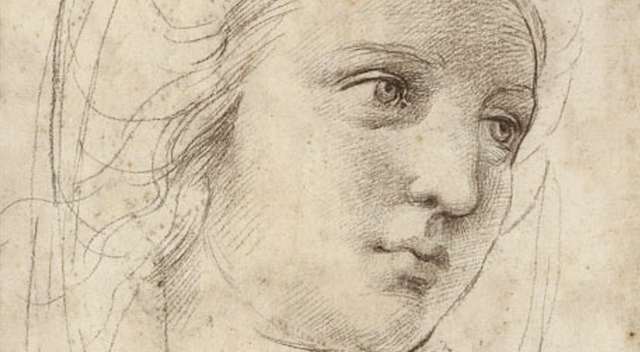 Raphael's "Head of the Muse" $ 47.9 million
Although the figure was estimated at 20 million dollars, its value has almost doubled at Christie's in London in 2009.
26.
The most expensive parking space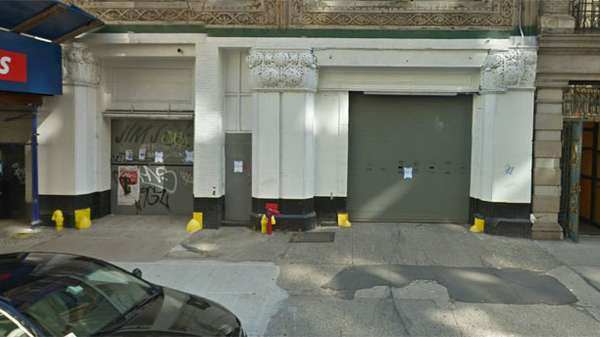 Manhattan $ 1 million
A parking place located in an eight-story luxury condominium on 11th Street in the center of Manhattann costs as much as $ 1 million, which is 6 times more than the average cost of a house in the USA.